Well its about time i get to ride the sled! Ive been itching for the last 2 months to ride it and i almost killed myself when i was driving home from work and passed through revelstoke, god i wish i had the sled with me!
So far so good on the machine, burnt a couple tanks of fuel through it this weekend. Still playing with it, trying to chase down a bog issue. but overall its a kickazz machine to ride!
Didnt get much at all for pics... Just a couple of us sitting around and one of me making a sad attempt at this little rabbit hill. Stopped at the bottom, looked like a huge snowdrift at the top (straight up for the last couple feet) but turned out to be not as deep as suspected, spun it out and managed to whip the front over and plant it sideways on the hill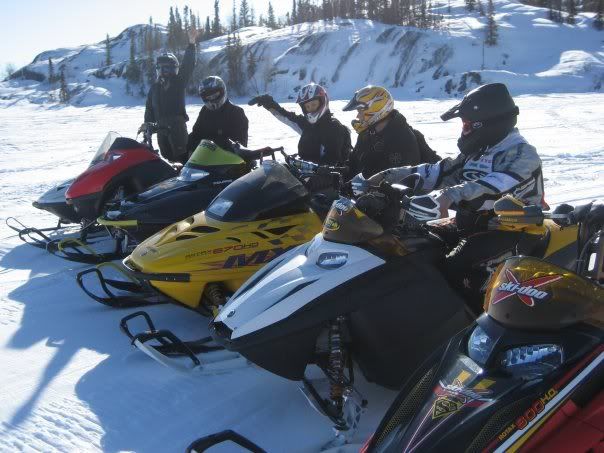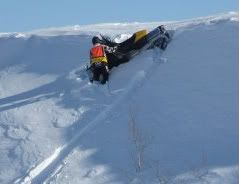 Had to knock the boost down to 5psi, getting some deto at 10psi on 100ll/c14 mix. seems alright @ 5psi running straight 100ll. Need to get some lower comp domes for this head!
The thing still has awesome power though, we found a bit of powder on some of the lakes and it has no problem standing straight up in the powder till ya let off. Cant imagine what itll do @ 10+psi