Here's a copy of my ad from the autotrader.

Year: 2003
Make: FORD
Model: MUSTANG
Model Detail: GT
Price: $32,000 (CAD)
Mileage: 17,500 km
Ad Type: Private

Comment: Mint, conv., V8, 4.6L, 5 spd., yellow ext./black top, black leather int., 1000w Mach1 stereo, low profile tires, Bullit rims, never winter driven, 17,500 km, $32,000 OBO. Day: (613)996-9865, evening: (613)837-8301, TheLuchy@gmail.com


k....let's see if I can get this picture thingy to work....*crosses fingers*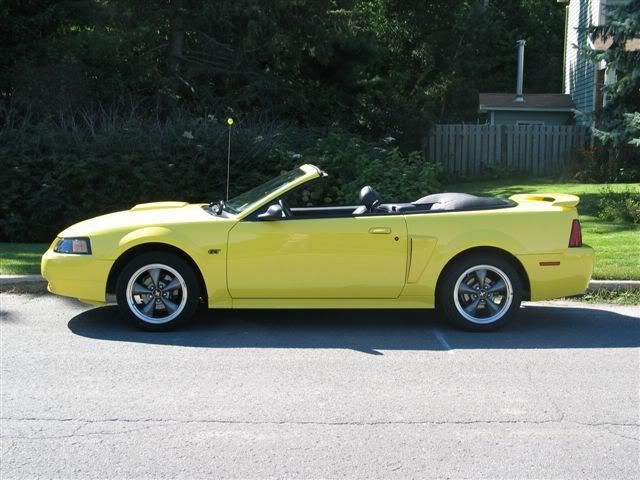 thnx!!